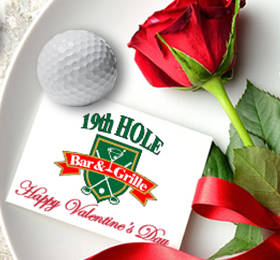 Join us for a magical night of incredible food, fun, and a little romance! We're preparing something amazing for you and that special someone in your life…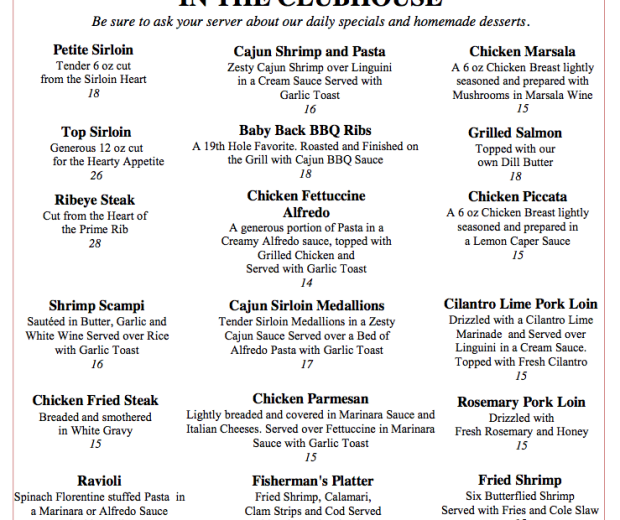 We do our best to keep thing fun, exciting and tasty at the 19th Hole. We've recently updated our dinner menu keeping some old favorites & adding some exciting new ones. Check it out.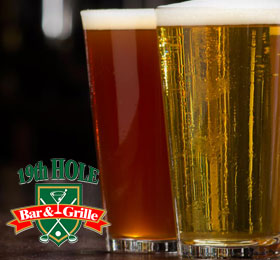 2pm to 5pm everyday it's $2.00 bottled beer, $2.50 drafts and $3 wine and well
(Premium beer, wine and liquor not included)*…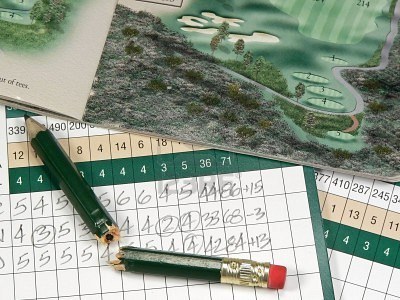 Did you have an incredible game you feel like sharing? Drop by the 19th Hole Bar and Grille with your scorecard and your 2nd drink is the price of your score.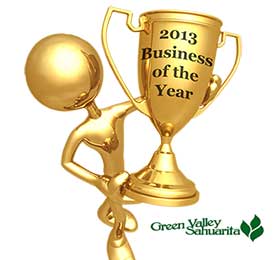 Thanks to all of you, The 19th Hole Bar and Grille has been named the 2013 New Business of the Year by the Green Valley/ Sahuarita Chamber of Commerce.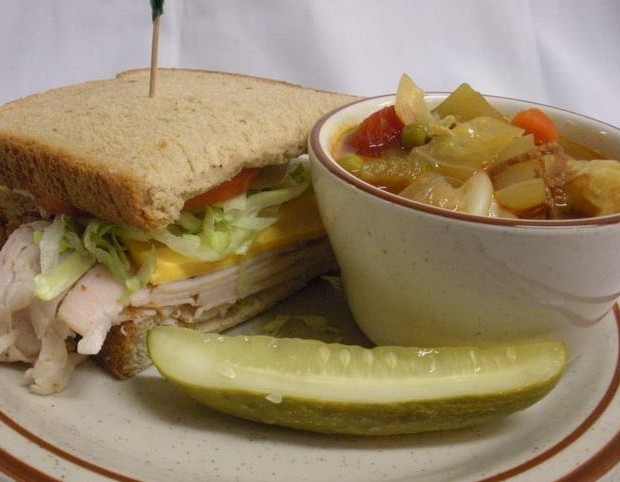 At the 19th Hole Bar and Grille, aside from our Normal Menus we will have daily specials and promotions. Be sure to ask your server when you arrive…